We are the latest in fete/fair interactive entertainment.

URCH will draw crowds by having extreme demonstrations to wow the crowds as well as the public having a chance to control one of our Ultimate trucks.

Backflips, smashups and more are some of the demonstrations and fun that we have.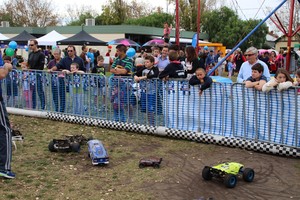 How much room do you need?
We can operate on almost any surface, rain, hail or shine and almost any size and shaped track.

However we aim for about 10m x 15m or bigger.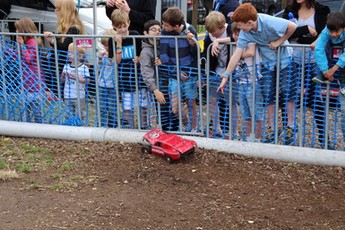 A standard Fete - Fair - Festival will cost $1250 for a 6hr operation.
(*Additional for crowd control fencing if you wish for us to supply)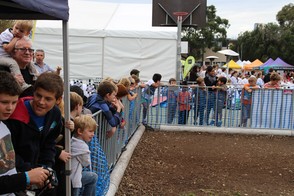 Advertise the fact we are coming. We attract attention because we are unique.
Place stalls or food vans close. People come to see us in action they will purchase things whilst watching.
Utilise the radio controlled cars whilst we are there. Have a fundraiser race/s. We can supply a radio controlled car to be given away (costs apply) and you get children or better parents to enter the race/s at a cost.
Come up with a fundraiser that utilises us and we will implement it.
We now own a professional P.A. system allowing us to interact and create a supreme environment around our events. Our NEW P.A. system is a professional unit that has a wireless mic. This is available for use by you.
Get a local sponsor. We have great success with local businesses paying for us to come to your fete to be able to advertise their business. We have a great platform for this to happen. Feedback from past sponsors has proven this works well. Give us a call to find out more about sponsors.